Road to Rome - Classic Group, 2022 Start London Classic Group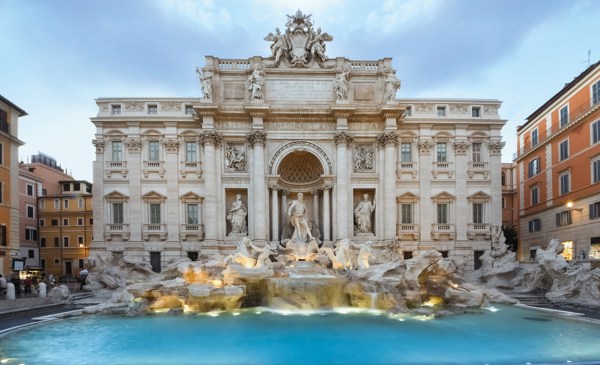 Road To Rome - Classic Group, 2022 Start London Classic Group
Take the road to Rome from the iconic West End of London, through the cobbled streets of Paris and across the Alps of Innsbruck, to the Italian capital. Journey through the vineyards of Burgundy and slip across the Swiss border for an indulgent Dine Around meal in Lucerne. Enjoy a feast of local delicacies at a selection of hand-picked restaurants, set along the beautiful lakeside vistas. Voyage across the Dolomites to Venice and bear witness to the ancient skill of glassblowing. Practiced by precious few, this almost extinct artform is led by local craftsmen, intent on keeping the fifteenth century tradition alive. In ancient Rome, enjoy exclusive fast track access to the Vatican Museums and see Michelangelo's masterpiece in the Sistine Chapel.
Choice Highlights
Choose between two carefully selected activities
Paris: Shop in quaint boutiques like a true Parisian with your Local Expert.
Paris: Join an avid local foodie on a walk through the streets of Paris. Visit a variety of patisseries, boulangeries and chocolatiers and sample local treats and delicacies along the way.
Choose between two carefully selected activities
Stanserhorn: Walk along beautiful scenic pathways at the summit of Mount Stanserhorn for a chance to see native animals like marmots.
Stanserhorn: Embark on a spectacular journey to the summit of Mount Stanserhorn and appreciate unrivalled views of snow-capped peaks. Meet a Swiss ranger and learn about the local wildlife and flora over a conservation talk. Learn about the conservation of the local ecosystem and local fauna from a Swiss ranger. Hear about what it takes to preserve the wildlife throughout the year and in all weather. This experience advances UN Sustainable Development Goal 15: Life On Land. Alternatively, walk along beautiful scenic pathways for a chance to see native animals like marmots.
Well-being
: Our Well-Being Directors take a proactive approach to your welfare ensuring all well-being regulations are met (available on tours with 21 or more guests).
: Enjoy the comfort of Insight's luxurious, air-conditioned, 40-seat coach with double the standard legroom and onboard washroom. Our customized luxury coaches are sanitized before the start of your tour and are maintained to very high standards. Physical distancing measures have been implemented on our customized luxury coaches.
: Experience enhanced hygiene protocols to align with the latest guidance following COVID-19.All Travel Directors, Well-Being Directors and Drivers have completed training in enhanced well-being and hygiene protocols.
: We only work with establishments we are confident will consistently adhere to our high well-being standards, which include hotels, restaurants and sight-seeing venues.
: Hand sanitizer is freely available on board for you to use throughout the day.
Travel Director
: "One food I really love introducing my guests to is cheese or meat fondue. It's not only a great meal, but it's an experience of its own and always lots of fun. Especially when I see all our guests bonding and having a good time discovering the way we enjoy it over here."
: "One fun fact people don't usually know before they come to Italy is that the Italian alphabet only has 22 letters."
: "One thing I really love about showing guests about Italy is how art and beauty can be found around every corner of some of Italy's cities, which are real open air museums."
Summary
: Visit the Basilica of St. Francis with a Local Expert in Assisi.
Top Rated Highlights
London: Relax on the smooth, high-speed Eurostar train as you journey from London to Europe via the revolutionary Channel Tunnel.
Paris: See Notre Dame Cathedral, the Eiffel Tower, facades of the Louvre, the River Seine and its romantic bridges, the obelisk in the centre of the Place de la Concorde and enjoy a drive along the Champs Elysées to the Arc de Triomphe.
Paris: Shop in quaint boutiques like a true Parisian with your Local Expert.
Stanserhorn: Walk along beautiful scenic pathways at the summit of Mount Stanserhorn for a chance to see native animals like marmots.
Stanserhorn: Journey to the top of Mount Stanserhorn on a panoramic, open-top cable car powered by solar energy, and enjoy spectacular views from the summit.
Lucerne: During your orientation with your Travel Director, see the emotive Lion Monument, Jesuit Church and Chapel Bridge.
Vaduz: Admire the Royal family's residence, Vaduz Castle, which overlooks the capital and is surrounded by year-round snow peaked mountains.
Innsbruck: Enjoy an orientation with your Travel Director as you walk the narrow streets of the Old Town, lined with medieval houses and arcades, to see the Golden Roof.
Venice: With your Travel Director cruise to St. Mark's Square and see the Doge's Palace, Bridge of Sighs and St. Mark's Basilica.
Pisa: Your Local Expert will show you the baptistery bristling with marble spines, the colonnaded bell tower lurching behind the 11th century cathedral and of course, the famous Leaning Tower in the Square of Miracles.
Florence: Join a Local Expert to view the multi-coloured marble cathedral, bell tower and baptistery, adorned by Ghiberti's Gates of Paradise. Visit the political heart of the city, Signoria Square. See the area around Santa Croce Basilica, famous for the quality of its luxury goods.
Assisi: With a Local Expert, find out why the Basilica of St. Francis is considered one of the crowning achievements of Europe.
Rome: During your orientation with you Travel Director see the medieval buildings, including Renaissance palaces and Baroque churches, scattered throughout the city.
Authentic...

At Insight Vacations, we have been in the business of creating magical experiences for travelers for over 40 years. But for us, it's never been just a business. Travel in its truest sense - not just going to incredible places, but really connecting with them, in an authentic way - is both a joy and a personal passion, for every member of our team. Let us share that passion with you. We'll take you on an unforgettable journey. We'll immerse you in unique experiences, and we'll introduce you to am
...