Splendid Europe - Return Eurostar, Classic Group, 2022 Return Eurostar Classic Group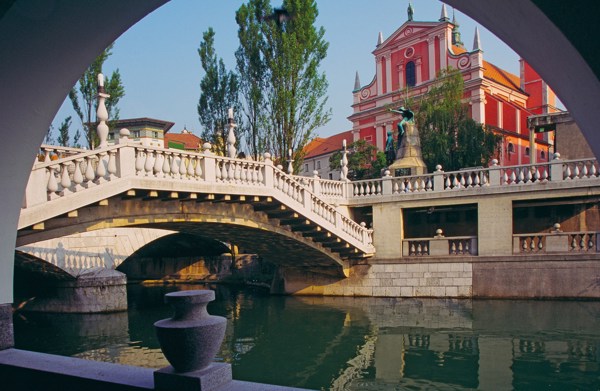 Splendid Europe - Return Eurostar, Classic Group, 2022 Return Eurostar Classic Group
Follow in the footsteps of the gladiators as you see the Colosseum in Rome, take in the regal history of the Habsburgs at Schönbrunn Palace in Vienna and see the Rhine Valley sights on the road to Königswinter, on this 2-week guided tour. From the iconic attractions of Rome and the cultural gems of the Vatican, your expert led voyage sets out across Europe, stopping for sunset cocktails and dinner in Venice, and sightseeing in the Slovenian capital, Ljubljana. In Vienna, enjoy the exclusive Insight Choice of Viennese Waltz dance lessons—set to the tunes of Mozart's masterpieces, or sample sachertorte at a traditional Viennese café, washed down with a specially selected coffee. End your adventure with a private Rhine Castle visit paired with regional wines and a Celebration Dinner in Amsterdam.
Choice Highlights
Choose between two carefully selected activities
Vienna: Listen to the musical masterpiece of Mozart and learn the Viennese Waltz, in an inclusive workshop designed to support the visually impaired community. Unique to Insight Guests, 'Dancing without Barriers' takes place in the dark, in a specially designed sensory studio, and will be a unique experience for all your senses. This specifically designed workshop focuses on inclusion and education around the topic of visual impairment. Through their foundation the organisation supports children from disadvantaged family and children with a visual impairment. This experience advances UN Sustainable Development Goal 10: Reduced Inequalities. Alternatively, visit a traditional Viennese café to enjoy local specialties of coffee and sachertorte.
Vienna: Visit a traditional coffeehouse to enjoy Viennese specialities of coffee and Sachertorte.
Choose between two carefully selected activities
Stanserhorn: Walk along beautiful scenic pathways at the summit of Mount Stanserhorn for a chance to see native animals like marmots.
Stanserhorn: Embark on a spectacular journey to the summit of Mount Stanserhorn and appreciate unrivalled views of snow-capped peaks. Meet a Swiss ranger and learn about the local wildlife and flora over a conservation talk. Learn about the conservation of the local ecosystem and local fauna from a Swiss ranger. Hear about what it takes to preserve the wildlife throughout the year and in all weather. This experience advances UN Sustainable Development Goal 15: Life On Land. Alternatively, walk along beautiful scenic pathways for a chance to see native animals like marmots.
Well-being
: Our Well-Being Directors take a proactive approach to your welfare ensuring all well-being regulations are met (available on tours with 21 or more guests).
: Enjoy the comfort of Insight's luxurious, air-conditioned, 40-seat coach with double the standard legroom and onboard washroom. Our customized luxury coaches are sanitized before the start of your tour and are maintained to very high standards. Physical distancing measures have been implemented on our customized luxury coaches.
: Experience enhanced hygiene protocols to align with the latest guidance following COVID-19.All Travel Directors, Well-Being Directors and Drivers have completed training in enhanced well-being and hygiene protocols.
: We only work with establishments we are confident will consistently adhere to our high well-being standards, which include hotels, restaurants and sight-seeing venues.
: Hand sanitizer is freely available on board for you to use throughout the day.
Travel Director
: "I really love about showing guests the huge variety that Italy has to offer, from quaint countryside villages to cities full of stupendous art and architecture."
: "It's magical to see how a group of guests comes together over the course of our trip. I can always tell when that's happening because suddenly the enthusiasm is palpable."
: "One thing I really love about showing guests about Italy is how art and beauty can be found around every corner of some of Italy's cities, which are real open air museums."
Authentic Dining
Rome: Enjoy a Welcome Dinner with your fellow travellers at a uniquely Roman local restaurant.
Venice: In St Marks Square at sunset, long after the day-trippers have gone to their mainland hotels, sip cocktails canal-side before dinner at a local restaurant.
Vienna: Visit a traditional coffeehouse to enjoy Viennese specialities of coffee and Sachertorte.
Lucerne: Choose from a selection of restaurants on your Dine-Around Evening and hand-pick your preferred ambience, cuisine and drinks for an intimate culinary experience.
Amsterdam: Toast the culmination of your travels during a fabulous Celebration Dinner at a local restaurant.
Dining Summary: 12 Breakfast (B), and 5 Dinner with Wine (DW)
Insight Experiences
Vatican City: Gain priority access into the Vatican Museums and admire the famous Bramante Staircase. Witness the genius of Michelangelo in the Sistine Chapel and view the splendid dome of St. Peter's Basilica.
Rhineland: The beautiful scenery of the Rhine River is punctuated by the many castles dotted along its banks. Delight in a private estate viewing of one of these Rhineland castles and learn more about these living cultural monuments located along the Middle Rhine.
Top Rated Highlights
Rome: During your orientation with you Travel Director see the medieval buildings, including Renaissance palaces and Baroque churches, scattered throughout the city.
Venice: With your Travel Director cruise to St. Mark's Square and see the Doge's Palace, Bridge of Sighs and St. Mark's Basilica.
Ljubljana: Explore this elegant capital with your Local Expert, to see the castle City Hall, C...

At Insight Vacations, we have been in the business of creating magical experiences for travelers for over 40 years. But for us, it's never been just a business. Travel in its truest sense - not just going to incredible places, but really connecting with them, in an authentic way - is both a joy and a personal passion, for every member of our team. Let us share that passion with you. We'll take you on an unforgettable journey. We'll immerse you in unique experiences, and we'll introduce you to am
...